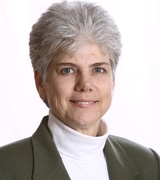 Hi, my name is Paula grant. Prior to becoming a realtor, I was a Recreations Facilities Manager and Recreation Specialist with the City Of Branson Parks Dept. A Branson resident for 30+ years, I attended the College of the Ozarks and received my Bachelor's degree in Psychology.
I moved to the Tri-Lakes area in 1984 as a student and stayed! There is NO WHERE else I would rather live then right here in the Ozarks! I obtained my real estate license in 2014 after stepping away from Parks & Rec work and I truly am blessed to be with Right Choice Realtors as an active real estate agent.
I am here to help you in any way that I can and make your home selling/buying a smooth and happy experience. If you have any questions, feel free to contact me. I know the importance of listening to the needs and desires of my clients. I welcome the opportunity to assist you with any of your real estate needs.